Andrew Holzschuh is a freelance filmmaker. His work caught my eye several years back and he's kept cranking out beautiful films. I was lucky to get a chance to learn more about his influences, process and the values he works by.
Tell me about your work as a freelance filmmaker.
My dad has always worked for himself so it just made sense for me to freelance since day one. That was back in 2008. Since then I've been honing in on my skill and developing an overall direction of where I'd like to go, which is creating independent features (narrative and/or documentary) I've got a ways to go, but I'd like to think I'm getting closer.
Big influences?
In college I was mesmerized by the film Baraka. Some of my favorite films right now are There will be Blood, tree of life Pretty much anything from Terrence Malick. But there's a lot of directors on vimeo that I get inspiration from, like Martin de Thura.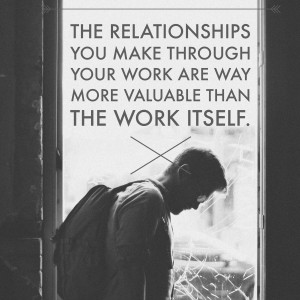 Tell me about "A City is a Poem". What inspired this film? How did it come together?
Four months after getting back from the PCT, after my wife and I decided to plant our roots back in Dallas for a while, I got asked to make a film about the very city I missed. Not for its status or skyline, but for its people and its hospitality. I was given the opportunity to collaborate with award-winning American slam poet Joaquin Zihuatanejo. With his poem in my head, I explored some of the less known about corners of Dallas and met some awesome people along the way. My goal was to put Dallas in a different light. I wanted to show what the heart of the city actually was. not what a tourism board would want but what the city's people would want. 
Favorite soundtracks?
Same as my favorite movies. There will be Blood and Tree of Life. All of Johnny Greenwood's work honestly. The soundtrack for Baraka is pretty incredible too. Terrence tends to use a lot of old classical compositions which I really love. It's interesting though because when you buy a soundtrack for the Tree of Life, it's not really the soundtrack for the movie. And then of course John Williams who has the ability to put your mind into the fantasy worlds like Star Wars and Harry Potter.
What's the biggest problem with finding music for your films?
Cool sounding electronic beats and super ambient stuff is a lot easier to find now. But what's really difficult to find is good classical and orchestral recordings.
What's in store for you this year?
I'm working on turning all the footage I shot on the Pacific Crest Trail into something. It's a bit daunting. 6 months of footage… I'd also like to make another short film this fall. Currently in the brainstorming stage for story concepts.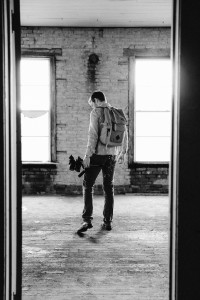 Principles/values you work by?
You only fail when you stop trying. Not everything is going to turn into gold. It's important to try your best but also to accept that you really have no control in what becomes successful or not. The word success should even be thought of carefully. Make films for yourself. Make it a personal thing. Don't cater to just what's cool right now. Find that vision you have and stay true to it. That's easier said than done. Also, the relationships you make through your work are way more valuable than the work itself. At the end of the day all we really have is relationships. 
For more info, please check out Andrew's website.