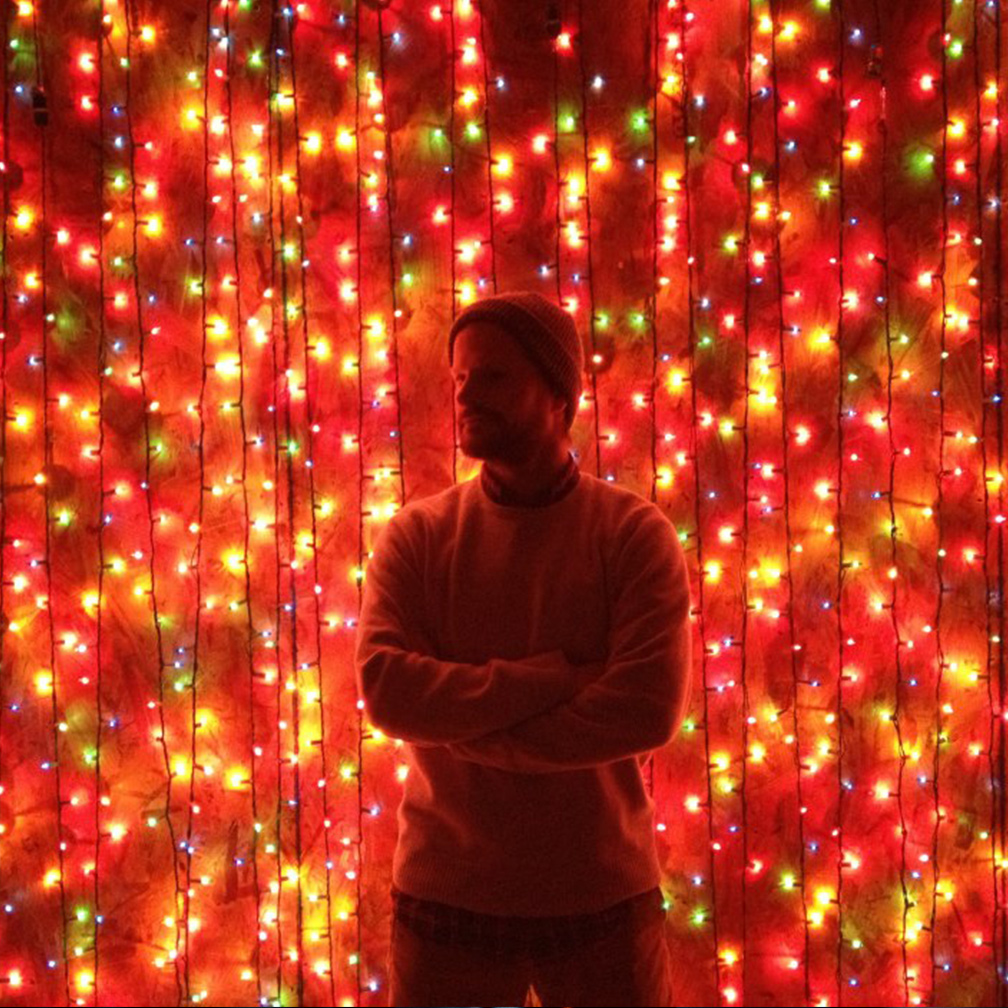 When the Ocean Met the Sky is the best film you (probably) haven't seen yet. It hit especially close to home for me being one of three brothers. It's the perfect mixture of drama and comedy with amazing cinematography and acting makes it such a gem to watch. I got a chance to chat with the film's director, Lukas Huffman, to talk about the film, it's production, reception and future projects.
What's When the Ocean Met the Sky about?
It's a family comedy/drama about three brothers. That means the film is funny at the beginning, but then gets pretty serious. The plot follows the story of three brothers who have to take a big hike together in order to get their inheritance. As they guys get deeper into the woods, they learn a lot about them selves and the deeper importance of family.
Describe your path to becoming a filmmaker.
I was a professional snowboarder for ten years. During that time, I would have a hand in making snowboard films, so I was interested in production. I've always been a fan of narrative films, they leave such an emotional impact on me. When I was getting out of snowboarding, I wanted to make more films that told stories. I went to film school at Columbia University to apply some story craft to the production skills I already had.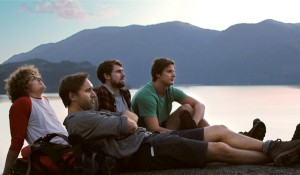 What led you to want to make this film?
My long-time writing partner, Phillip Thomas sent me a draft of the treatment. I feel in love with it immediately. The story had so much potential to be both funny and serious, which is something I am interested in achieving in all my work. Phil was really passionate about producing the movie as well, so it was an opportunity I couldn't pass up. I helped Phil and our other co-writer, Spencer Foley, get the script into shooting shape, then we all went out to Vancouver to produce it.
What do you hope people walk away with after seeing this film?
I want people to go along for the emotional roller coaster that the characters feel through out the film. So, my main concern is that I can provide the audience with an action packed 90mins. However, the story hits on large family themes. Ideally, the lasting impact of the film will make people reflect on their own family dynamics and ideally appreciate them.
You used kickstarter to help bring this project to life. What advice would you give other independent filmmakers before crowdsourcing?
Be ready to do it right. Now, more than ever, the crowdsourcing landscape is competitive. You need to spend time actually 'producing' this campaign. Don't underestimate the time and energy it takes. Be sure to put effort into some PR around your campaign. You could be doing the coolest thing in the world, but nobody can know. Put effort into getting some attention to the campaign.
What were some of the main things you worked on to help bring this film to fruition?
I touched every phase of it! I helped write the script. I did a lot of heavy lifting in the production. Then, I edited the film and oversaw a lot of post-production. One of the very gratifying things was working closely with yourself on the score. That process was so important, as the music does serious work in creating the emotional tenor of the story at different points.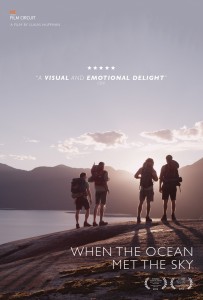 Describe your shooting locations.
Since the story was about the boys going on a three-day hike, we shot in a lot of 'wilderness' locations around Vancouver. This included Vancouver Island, where there are amazing old growth forests. We would hike all our cast, crew and gear an hour to some locations. However, some 'wilderness' locations where only 10mins off the road. Much of our time was spent getting dirty among these huge, green trees.
Any surprises during the production process?
Since this was my first feature, the whole thing was a surprise. Going into this project I didn't know if I had the story-telling skills to balance all the the elements in long form film. I had never been on set for more than five days at time as well. I learned about what it takes from a stamina perspective to direct a feature. From a director standpoint the big surprise and lesson was that I had to relinquish control over certain decisions, so that the creative load is spread across my crew. For example, my super talented DP Daniel Cojanu would find amazing solutions for shooting challenges scenes. I would conserve brain space so that I can keep my attention on the larger questions; are we getting the right dialog for the scene? Am I getting the right shots to tell this story (regardless of what angle they are shot from). By letting my crew and cast make decisions, I was able to incorporate the best ideas about any given situation AND not lose my mind.
Where has the film played? Any highlights from the festival circuit?
The film has screened at over 15 film festivals across the world. From Anchorage Alaska to Johannesburg South Africa. I will say that a highlight was playing in Calgary. We played to a sold out 300 person theater, with an amazing projection. Seeing everybody's faces light up by the screen was moving.
What has the reaction to this film been?
People seem to be liking the film. We've won almost ten audience awards, which is an honor, because the audience is the real critic. Either they approve, or they don't. Many people do tell me the film inspired them to think about their personal family dynamics. That makes me happy.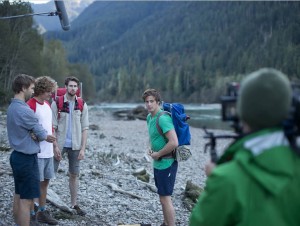 Anything you can share with us about what you're working on now?
I'm just finishing a documentary short that was commissioned by The Boston Globe. It's a story that follows the investigative journalism team who broke all the catholic abuse scandals in the early 2000's the film is going to be an accompaniment to a narrative feature titled SPOTLIGHT, which will be in theaters this fall. And, I'm working with Phil Thomas again to develop my next feature film. This one is a traditional sports drama, but about a female professional snowboarder. We are doing a crowdfunding campaign for that, so keep your eyes peeled.
For more information, check out Lukas Huffman's website and Image Nation Films.