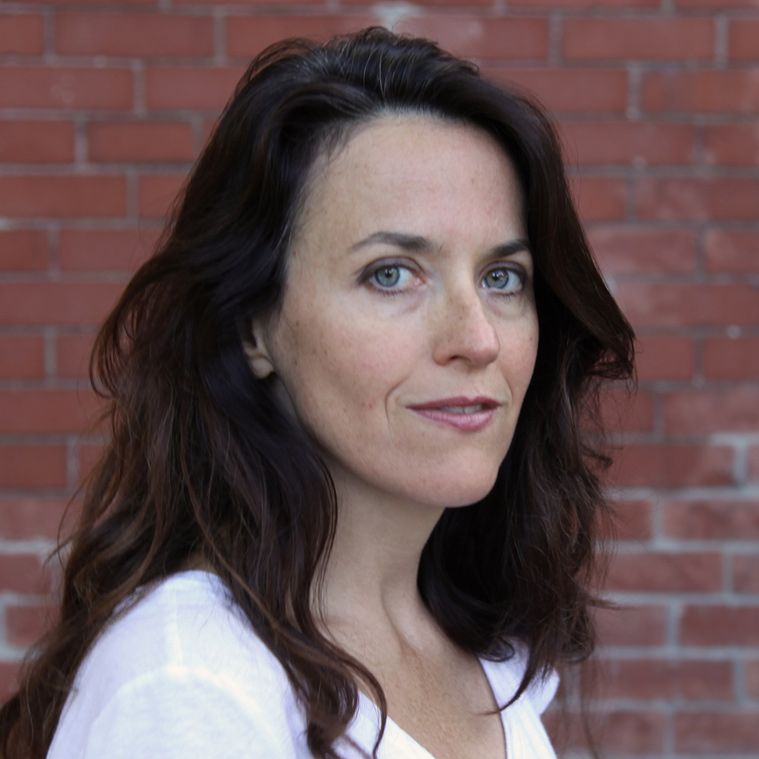 Breakfast With Curtis has quickly become one of my favorite films. I'm sure it didn't hurt that it reminded me of Harold and Maude (minus the love story). Breakfast With Curtis follows a boy, and the true cast of characters who surround him as he experiences a "seminal summer". The film is a fresh take not only on the genre of coming-of-age films, but a fresh take on the filmmaking process as well. I sat down with the film's director, Laura Colella, to learn more.
Breakfast With Curtis can be watched online via iTunes, Amazon, Fandor, Vimeo, YouTube, VHX, SundanceNow, etc.
What's BREAKFAST WITH CURTIS about?
Ahh, so many ways to answer this question, and the expected one (a plot summary) is always the least interesting! Here's a one-sentence description someone came up with: "The story of an offbeat community of bohemians who welcome an introverted, young teen neighbor (Curtis) into their world." This could be the plot of a cheesy and terrible coming-of-age movie though. I saw ME AND EARL AND THE DYING GIRL on an airplane and can't stand movies like that – especially that one. BREAKFAST WITH CURTIS is kind of disguised as a coming-of-age film, but hopefully gives a unique spin to the genre. I wanted to capture a fun feeling that was true to life, with the kinds of characters you don't normally see in movies, but who audiences might want to hang out and have a good time with. Rather than just centering on Curtis, the film equally features everyone swirling around him, which I think suggests that change, or the experience of a "seminal summer", can happen any time in someone's life.
What inspired the film?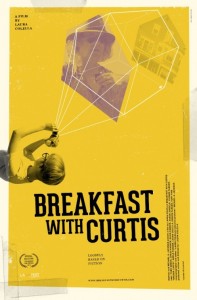 BREAKFAST WITH CURTIS is my third feature, and before it, I'd been trying in vain to get a much bigger-budgeted film off the ground. I finally looked at my immediate surroundings and said, what could I make right now for nothing? I realized I was living in a fantastic location with a bunch of colorful characters, and made the film with my housemates and neighbors. There are many real-life events and circumstances that inspired elements of the script. A main one is that Jonah, who plays Curtis, and Theo, who plays Syd, were really working on a web series together called Breakfast with Theo. Actual excerpts from Jonah's videos (which he made when he was 13, and are pretty awesome and psychedelic) are included in the film.

What surprises came up in shooting the film?
It was surprisingly easy to make with many first-time actors and a tiny crew. It was a fun, relaxed shoot, but also tons of hard work overall. The biggest surprise was really how good the performances are. So many people who saw it were shocked to find out afterwards that these are real people playing some version of themselves, filmed in their real homes. It's probably more fun to find that out after you watch.

What was the post-production process like? How do you maintain a fresh perspective on the film after writing, acting and directing it? Did you edit it as well?
I did. I love the editing process. The performances really came together through over a year of editing. Timing and getting the right deliveries were critical. In post, it sometimes meant re-recording dialogue, and often involved creating a line someone says with sound from multiple takes. The words and sounds in the film become like a musical composition, and I strive to find the right rhythm and take out all the false notes. It's a long process, and I think what keeps me going is not so much maintaining a fresh perspective, but getting deeper and deeper into the work, and watching the film continually improve.

What were some memorable reactions/realizations/feelings that came up for some of the "characters"? I imagine it could be a profound experience to have these real life characters captured in such an epic way on screen.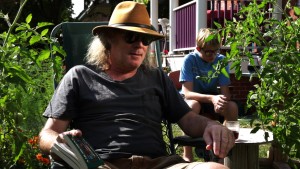 One memorable reaction was from Gideon (Jonah's younger brother in real life), who is in a couple of scenes as a younger Curtis in flashbacks. When the film premiered at the LA Film Festival he was 11 and was like, wow, I thought we were making this kind of home movie just for us, and it's awesome that people like it so much! The cast was also pretty thrilled when Paul Thomas Anderson hosted a screening of the film at the Aero Theatre in Santa Monica and did a Q & A with us after. That was a huge vote of confidence, and made it feel like we did something special.
What do you hope audiences walk away from this film with?
I hope they feel good after watching it. "Feel-good" movies don't usually make me feel good, but I hope this one can work even for jaded cynics like me!

Anything you can tell us about what you're working on now?
I'm editing a short I shot a couple of months ago called THE FLYING ELECTRIC.
What do you do when you're not making films?
I teach, travel, have fun… I currently teach at Vermont College of Fine Arts and Brown University. At VCFA, I'm the Founding Faculty Chair of a low residency MFA in Film program. We have a fantastic faculty of active, working filmmakers who work one-on-one with MFA students. Our faculty and students come from all over the world and meet in Vermont for one week every six months. At Brown, I teach Screenwriting and Filmmaking.
What excites you about sending students out into the world of film? What do you worry about as far as obstacles they will encounter?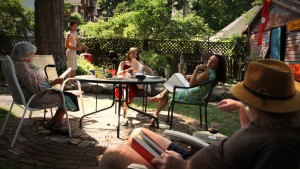 I'm always trying to encourage students to make work that's fresh and well developed, and doesn't just imitate what's out there. I want to help change the industry and the way people think about movies. It's extremely challenging to make films, and to get attention for them once they're made, so I encourage students to try to enjoy all aspects of the process if they're in it for the long haul.
Favorite movies? Favorite soundtracks?
Too hard to choose of course, but I always like to give a shout-out to the amazing director Raoul Ruiz (1941-2011), who is not too well-known in this country, but made over 100 films. I had the good fortune to study with him in college and to work on a couple of his sets. My favorites among his most recent films include TIME REGAINED, MYSTERIES OF LISBON, and GENEALOGIES OF A CRIME. The composer he worked with for many of his films, Jorge Arriagada, gave his films truly distinctive and beautiful soundtracks.
Remember, Breakfast With Curtis can be watched online via iTunes, Amazon, Fandor, Vimeo, YouTube, VHX, SundanceNow, etc.