Row Boat is multi-instrumentalist songwriter Mark Wardale. He combines post-rock and ambient music in the form of ethereal and sweeping layers while incorporating strings, piano, bowed guitars and horns. Row Boat has been with Music Box Licensing since the very beginning. We sat down for a chat with Mark to chat about his craft, process and writing for film. 
[bandcamp album=223785807 bgcol=FFFFFF linkcol=4285BB size=venti]
Tell us about yourself. Where do you live? What do you do when you're not making music?
I live in a small village in the north of England called Ferriby. We are lucky as it has beautiful views and is very tranquil. When I'm not making music I work as a Quality Assurance Officer writing risk assessments and management plans….riveting isn't it!
How long have you been recording under the name Row Boat? Looking back, what steered  you in this musical/creative direction?
I've been writing as Row Boat since 2009. I released an E.P titled 'Romance' that was really just a test with various new instruments I was trying. Previous to that I wrote heavy rock/metal and was in various bands. It wasn't until I discovered Sigur Ros that I realised there was much more to music than heavy guitar riffs and predictable melodies. Ambience and Post-Rock took a hold on me because I was able to experiment more and not follow any set of particular rules.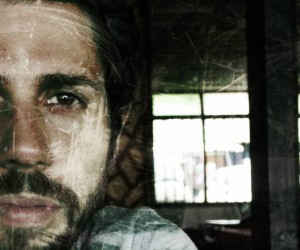 Your music is so rich, textured and multi-layered. Do you gravitate towards a particular instrument as a starting point? What are some of the "go to" instruments/sounds that you gravitate towards?
I guess as a rule I try not to gravitate towards the same instruments to begin a song with, but inevitably it does happen. I spend a lot of time on the piano and because a lot of the songs I do have many elements to them I sometimes start by creating a particular texture or atmosphere. The melodies of the songs tend to come after this. I have a great appreciation for orchestral instruments and the piano and do like to bring in violins and horn sections to make a big sound.
Speaking of layers and textures…can you explain how a song like "Meet me at the Colosseum" comes together? On the surface, it's a very simple song. But, when you listen closely there's so much going on there. There's so much depth. What are the various parts?
'Meet Me At The Colosseum' was written in layers yes. It's how I do a lot of my songs. The simplicity of this song was finding the right atmosphere to accompany the chords. The piano drives the emotions here I think and it's certainly a song that has pricked up some ears having been used by a few filmmakers now.
Meet me at the Colosseum featured in this episode of Salomon Running TV
This reminds me of your new album Somm Vaken. Describe how the various tracks work separately and together?
Somn Vaken [Sleep Awake] is short EP that I tried to emulate various sounds and textures based on mythological folklore. If you line up the tracks in a particular way they not  only play as single tracks, but together as one.
Who are big musical influences?
I've never hidden from the fact that Sigur Ros inspired me to write this style of music. Without that influence I don't know what I'd be writing now! Mainly alternative music inspired me. I've loved listening to Bjork for years. My father bought me 'Post' when I was about 10 (I was never into pop music growing up). And Beck 'Mellow Gold', that was very alternative at the time and I probably shouldn't have been listening to it as it was a little 'vocally advanced' for me shall we say. Nonetheless, it certainly had an influence on what I write today.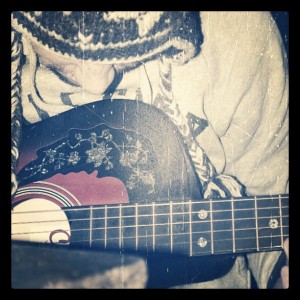 Describe your work on Violet and Jake Lerchen's film. What was that like collaborating with John Lindsey on the score?
Working in these films was really exciting for me. Having the chance to work with John Lindsey on 'Leaving Amy' was incredible as he has such a great talent for writing soundtrack music, and in some ways we look for the same things within music. He has a light touch at the right time but I've also heard his incredible post rock, a very talented musician. We were both really happy to work with Jake Lerchen because the film itself was well written, shot and produced. 'Violet' was just great to be asked to do. Brit Wigginton is a young talented writer and director and she put together a strong team to that came up with a great concept. It's currently being shown at festivals and I really enjoyed scoring this film. I can't wait for people to see it.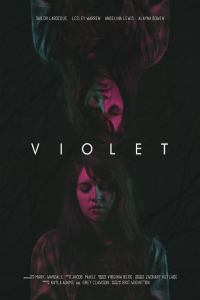 What has it meant to you to have your music be the soundtrack for various films?
It's not something I expected to be doing in all honesty. The opportunity arose and I thought, well this could fit in really well with what I already do. My wife is very supportive of my music and always used to say some of the songs I wrote would sound great as part of a soundtrack, great compliments but I never thought much of it. Now I've wrote for films and commercials and it's such an honour to have been asked to do this. I owe a lot to Music Box Licensing for all of this.
What's in store for Row Boat in the future?
Gosh, who knows! I mean, I've been working on heavier material for some time now but I just haven't found the right moment to release anymore albums yet. Composing music I find easier to do as you're writing something specific for somebody else, whereas writing something for an album can come with bigger pressures, mainly from myself.